Boarding and Daycare Services
For pets in Forest & Lynchburg, Virginia
Are you headed out of town for vacation? Does your pet get lonely while you're away at work? The boarding and daycare services at Lake Forest Animal Hospital are here to help!
Boarding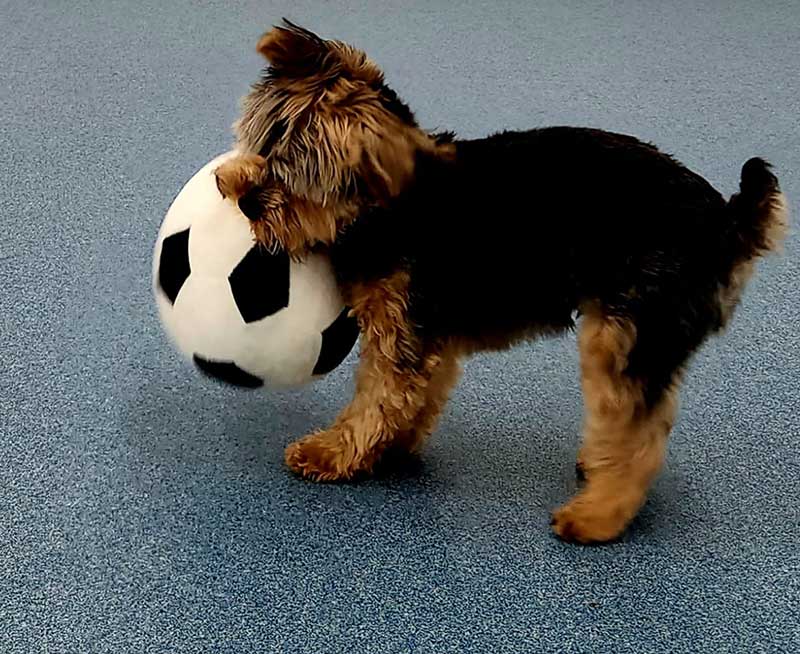 Your dog will love running around in our enormous yard or playing in the spacious indoor area when he stays at our facility. And if you're bringing two pawsome family members to stay with us, we can board your fur babies together. What's better than a week of sibling fun while the parents are out of town?
If your pup is shy around other dogs, don't worry! We take all our instructions from you. Pups can get playtime on their own with one of our carers. And if you do approve your pet to run around with new friends, we'll pre-socialize them with the other dogs so they're ready to join in the fun.
We take our older or more medically sensitive boarders into consideration, too. If your pet needs medication while you're away, our kennel assistants are trained to provide oral and injectable medications. In the event of a medical emergency, our veterinarians are right next door.
Your pet can bring her own blanket, bedding, food, and toys—but you can also leave them at home if you prefer. We provide clean, fresh bedding to each guest, along with top-quality, Purina Pro Plan Veterinary Diet dog food.
We're open from 7 am to 7 pm, 7 days a week. You can drop off and pick up your pup anytime within those hours. Our boarding guests can also sign up for daycare services for an extra dose of adventure.
Required Vaccinations for Boarding
Distemper
Parvo
Rabies
Bordatella
Plus negative fecal
Visit our Boarding page on Facebook!
Daycare
You can drop off and pick up your pet for a day of adventure at our doggy day-camp anytime between 7 am and 7 pm, 7 days a week. We offer half-day or full-day fun. Our daycare guests are separated by size, which means we keep the littlest pups away from the larger dogs so everyone stays safe.
Dogs can play together in large or small playrooms. During the summer, we set up doggie pools, digging areas, and other pawsitively exciting activities. Our kennel assistants keep a close eye on the dogs and give them water and potty breaks—plus breaks from one another if needed. This helps us avoid issues with overstimulated, frustrated Fidos.
Our goal is to keep your pet happy, healthy, and ready for snuggles and sleep when you pick up your pal.
Schedule Your Pet's Stay Today
Is your pup ready for a new adventure? Contact us today to book doggy daycare or boarding for your pet! All pets need to be up-to-date on vaccines before they arrive.